Is Winter A Good Time To Have LASIK?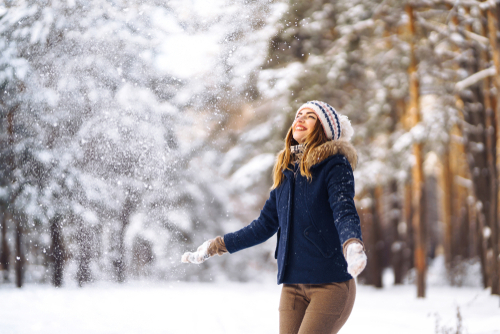 Are you tired of wearing glasses or contacts? If you've reached the point of no return with your visual aids, there's no time like the present for LASIK!
The best time, in fact, is to have LASIK is as soon as possible. Why? This will allow you to enjoy the amazing, lifelong experience of clear vision.
There may be advantages for certain people who decide to receive the procedure in the winter. Keep reading to find out why winter is a good time to have LASIK!
Recover Before Summer
One of the best reasons to get LASIK sooner rather than later is because you have to recover from the procedure. While the recovery from LASIK is very low-key and straightforward, it can be lengthy for a lot of people.
It can take up to three months to fully recover from LASIK for many patients. It's an individual process so it can take longer for others.
While you will be able to return to most of your normal daily routine within days, there are things you need to avoid. This includes swimming, sand, and an overly active lifestyle for some time as your eyes heal.
This can make for a sad summer if you enjoy those things. But if you get LASIK during the winter, you will have ample time to recover before you hit the beach!
Of course, don't forget you'll be able to enjoy your clear vision all summer long as well!
Indoor Time
Since you are going to be cooped up for the beginning of your recovery from LASIK while your eyes are the most fragile, what better time than winter? Unless you are into skiing or snowboarding, it's likely you'll be spending more time inside during the winter months.
Since you'll already be indoors, why not spend a few weeks recovering from a life changing procedure while you're at it? You can relax, veg on the couch, and enjoy some time to yourself during your LASIK recovery period.
LASIK Financing
LASIK does not fall under most insurance plans, as it is usually considered an elective surgery. But one of the most popular ways to save money on LASIK is to use a health savings account or a flexible spending account.
These both allow you to save money and spend it on certain medical expenses such as LASIK completely untaxed. Most accounts are replenished in January.
This means you will be ready to foot a large part of your bill right away on a fresh account. Talk to your employer to learn about your FSA or HSA plan's details.
Resolutions
Winter is also a good time for LASIK for symbolic reasons. Many of us hold the tradition of setting goals for the year at the beginning.
Receiving LASIK is a big life change that can make it easier and more enjoyable to tackle your other New Year's resolutions. LASIK isn't even a difficult resolution to follow through on.
Once you've had it, it will keep giving back in the years to come! The procedure itself only takes about 10 minutes per eye and you will be able to go home the same day.
Think that LASIK could be right for you? Schedule your LASIK consultation at Kovach Eye Institute in Elmhurst, IL now!
Can you imagine waking up in 2021 with perfect vision? LASIK could make your dreams of clear, beautiful vision a reality!