Cataract Surgery
If you are frustrated that cloudy vision is getting in the way of your daily activities, cataracts could be the culprit. Through cataract surgery, the Chicago and Chicagoland eye doctors at Kovach Eye Institute can improve your vision to help you enjoy life and see better without glasses or contacts.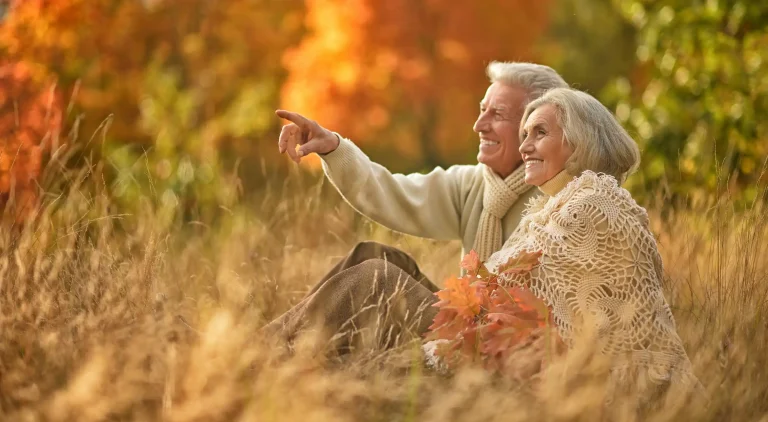 At Kovach Eye we believe in vision without limits.
Are you a candidate for vision correction surgery? Take our CATARACT self-test to see if it's a good fit!
What are Cataracts?
Cataracts are a natural part of the eye's aging process that affect
Trusted Source Cataract Data and Statistics National Eye Institute Go to Source up to 50% of Americans by the age of 80, according to the National Eye Institute (NEI). The eye's lens is composed of water and protein. As we get older, those natural proteins may clump together and make a small area of the eye's lens cloudy. This is a cataract. Over time, proteins may keep binding together to cover a larger surface area of the lens, making it harder to see. As a result, less light enters the retina and vision becomes blurred or dimmed. This can make it difficult to do routine activities, like reading or driving.
For most people, the development of cataracts is slow and gradual. At first, you may notice that you need to change the prescription of your eyeglasses or contact lenses more frequently than you did before in order to achieve clear vision. Over time, though, cloudy vision caused by cataracts will progress to the extent that your daily activities are affected.
Symptoms of Cataracts
Early cataract symptoms are usually so mild that patients don't notice them. As cataracts progress and the lens of the eye becomes more cloudy, patients will experience increasing vision problems.
Symptoms of cataracts may include:
Cloudy or blurred vision
Colors appear faded or yellowed
Increased sensitivity to light
Increased glare and halos
Difficulty driving at night
Trusted Source

Cataracts

Cleveland Clinic

Go to Source Double vision
Needing to use a bright light to read
More frequent changes in glasses or contact lens prescription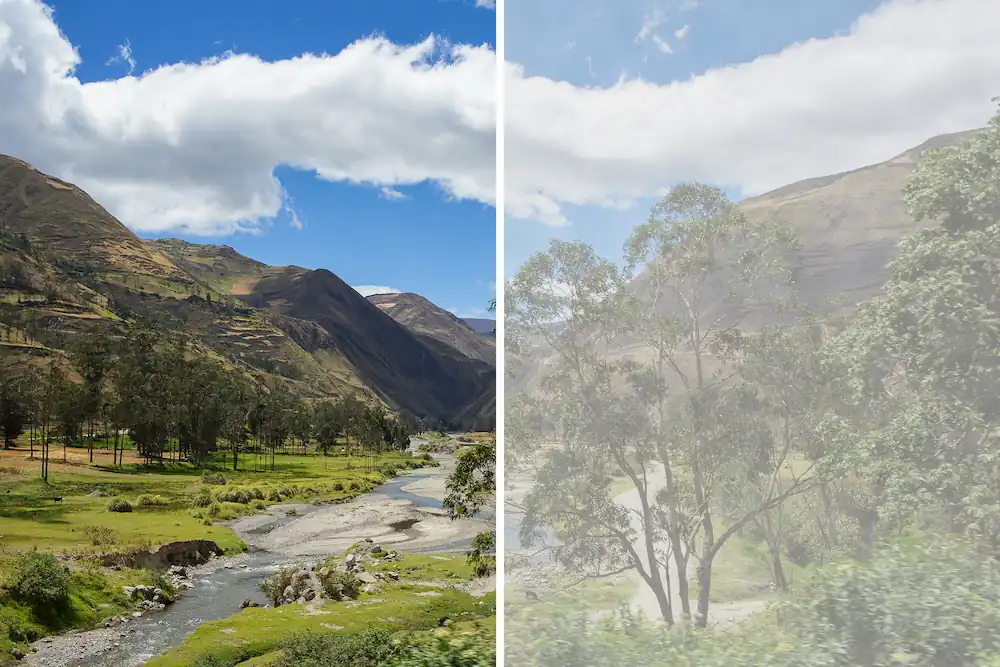 Treatment for Cataracts: Cataract Surgery
Because cataracts progress slowly, patients can usually postpone treatment for some time. However, once cataracts have progressed to the point where clouding of the lens makes it difficult to engage in normal activities, the only effective treatment is cataract surgery. During cataract surgery, the natural lens of the eye is removed and replaced with an artificial lens, known as an intraocular lens implant or IOL.
Intraocular Lens Implant (IOL) Options for Cataract Surgery
Cataract surgery involves removing the cloudy lens of the eye and replacing it with an intraocular lens implant, (IOL). At Kovach Eye Institute, we offer our patients a range of IOL options so they can select the right lens for their vision needs and lifestyles.
Traditionally, a standard IOL is implanted during cataract surgery. These IOLs are covered by insurance, but are monofocal, which means they can improve near or distance vision but not both. Because of this, some patients may still require reading glasses or other corrective eyewear after cataract surgery.
For patients who wish to reduce or even eliminate their need for glasses or contacts after cataract surgery, an advanced IOL may be the best option. Advanced IOLs offer a more customized approach to cataract surgery, as they can correct vision at a range of distances. While advanced IOLs are not eligible for insurance coverage, many patients feel that this investment in visual freedom is well worthwhile.
VIP Cataract Surgery
At Kovach Eye Institute, each of our patients enjoys the highest level of personalized care and attention, along with access to our top-of-the line surgeons. For our patients who want to further optimize their cataract surgery experience and achieve Personalized Peak Performance Vision, we offer VIP membership. Our VIPs are able to choose from the most advanced lens options and also benefit from LipiFlow treatment for optimized and sustainable results. VIP patients also enjoy the added security of a 10 year warranty* on their vision correction, and are even treated to luxury transportation on the day of their surgery as well as a luxury gift bag.
*The Light Adjustable Lens has a maximum of six adjustments within 90-days and a LASIK enhancement if needed, for up to 10 years. A 10-year warranty will be provided on all other lenses. To keep the warranty on all lenses and be eligible for a LASIK enhancement, patient must maintain annual appointments with Optometrist or Kovach Eye Institute.
Advanced Cataract Surgery Technology
Bladeless Cataract Surgery
Traditionally, an eye surgeon uses a manual instrument called a microkeratome to create the incision for cataract surgery and also to break up the clouded lens of the eye in a process called phacoemulsification. While this is safe and effective, certain patients may benefit from all-laser cataract surgery. Using the CATALYS™ Precision Laser System from Johnson & Johnson, the eye surgeon is able to produce a detailed, 3D view of the eye and operate with computer-guided accuracy. CATALYS™ also facilitates lens removal with enhanced preservation of nearby tissues, reducing treatment time and leading to a faster recovery.
Thanks to the CATALYS femtosecond laser, our surgeons are able to bring a higher degree of precision and accuracy to cataract surgery. In fact, studies show that patients have a significantly higher likelihood of achieving vision that is
Trusted Source Study: Effective lens position advances accuracy Femtosecond laser brings greater refractive predictability into hands of cataract surgeons Guttman Krader C Go to Source 20/20 or better after laser cataract surgery when compared to surgery with a manual blade.
ORA with VerifEye™
ORA is a diagnostic real-time scan which continuously monitors the eye during surgery to provide corneal measurements. This allows us to determine the right IOL power for a patient's unique eyes, ensuring the most accurate surgical outcome. The ORA system takes precise measurements and maps the eye's surface after we remove the lens. This allows for an individualized lens replacement. Patients with ORA-guided surgery have better vision outcomes compared to traditional cataract surgery.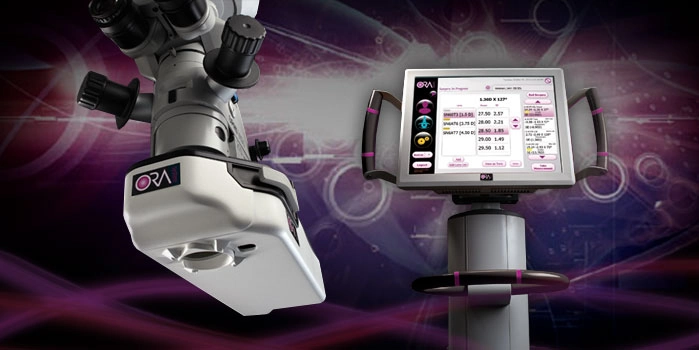 Cataract Surgery: What to Expect
Preparing for Cataract Surgery
A consultation with an experienced ophthalmologist at Kovach Eye Institute is the first step towards cataract surgery. During this appointment, you will undergo an eye exam and learn about the many cataract surgery and IOL options available to you. Together, you and your doctor will decide your treatment plan. We'll then schedule your cataract surgery and give you detailed pre- and postoperative instructions.
The Cataract Surgery Procedure
Cataract surgery is performed on one eye at a time, with procedures scheduled one to two weeks apart to give adequate time for the first eye to heal. Cataract surgery is a very common procedure, and takes only about 10-15 minutes. On the day of your cataract surgery, you will come in early to complete surgical paperwork and you'll undergo a post-operative exam following your procedure, so you can expect to spend a few hours with us.
Before cataract surgery begins, your cataract surgeon will use anesthetic eye drops to numb your eyes. You will also be offered an oral sedative to help you relax. A device called a speculum will be gently put into place to hold your eyelids open.
Once your comfort is ensured, your doctor will make a small incision so that the cloudy lens of your eye can be broken up (phacoemulsification) and removed. Next, the artificial lens will be put into place. There is no need for sutures after cataract surgery: the incision is so small that the eye will naturally heal itself. Your eye will be protected with an eye shield that you'll need to wear when sleeping for the first few nights after cataract removal.
Recovery After Cataract Surgery
It is normal to experience blurry vision immediately after cataract surgery, but this will resolve quickly. You may also experience a sensation of pressure or soreness in your eye, but you should not feel pain.
Your ophthalmologist will prescribe anti-inflammatory and antibiotic eye drops for you to use during the cataract surgery recovery period. In order to achieve the best outcomes, it is very important that you follow your doctor's instructions for administering these drops.
Most of our patients feel comfortable getting back to their normal activities (including driving) within 24 to 48 hours of their cataract removal procedure, though you should avoid strenuous activities for at least two weeks. You'll notice that your vision improves very quickly after cataract surgery.

Reviews from Our Patients

Dr. Kovach was great. He explained everything in the office and during the surgery. His staff at the office and surgical center were pleasant and thorough. A very pleasant and successful experience. Absolutely no complaints.

Cataract surgery result beyond my expectations, 20/20 + for distance, 20/15 for intermediate and 20/20 for reading, no glasses!!! Surgical Center every employee was professional and amazing from the front desk to the Techs and nurses.
Frequently Asked Questions About Cataract Surgery
Cataracts can't be prevented and are a natural part of the eye's aging process. Everybody is at risk for developing cataracts, but some factors may increase the likelihood of cataracts. Cataracts risk factors include:
Genetics
Eye trauma
Diabetes
Smoking
Certain medications
If untreated, cataracts continue to worsen and reduce your vision. After long periods, untreated cataracts can lead to blindness. You should consider cataract surgery if you have cataracts impacting your vision, making it hard to complete day to day tasks like reading, driving, or chores. In general, the sooner cataracts are treated, the better the outcome.
Cataract surgery is one of the most commonly performed surgical procedures in the world, and is widely considered to be safe and has a success rate of
Trusted Source Is Cataract Surgery with Vision-Correcting IOLs Safe? American Refractive Surgery Council Go to Source over 99% . Still, there are complications and side effects associated with any surgical procedure. Cataract surgery risks may include:
Infection
Pain
Inflammation
Retinal detachment
Trusted Source

Cataract Surgery

American Academy of Ophthalmology

Go to Source Vision loss
When age-related cataracts have progressed to the point that blurry vision hinders a patient's ability to engage in normal activities, cataract surgery is deemed medically necessary and is covered by insurance. Traditional cataract surgery with standard IOLs is covered, but you may incur some out-of-pocket expenses for laser cataract surgery or advanced IOLs. To help offset the cost of uncovered expenses, we offer convenient financing options.
No. Some patients do experience cloudy vision after cataract surgery, but what is sometimes referred to as "secondary cataracts" is a condition called posterior capsular opacification (PCO). This is easily treatable with a short, in-office laser treatment.
Contact Kovach Eye Institute
If you live in Chicago or the Chicagoland area and are struggling with blurry vision, muted colors, or other symptoms of advanced cataracts, the experienced cataract surgeons at Kovach Eye Institute can help you see the world more clearly. To learn more about your cataract surgery options, please contact us to schedule a consultation.