How Do I Know If I'm a Good LASIK Candidate?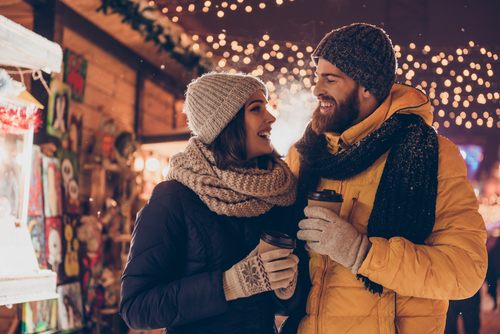 Are you tired of feeling like glasses and contacts are the only answer? LASIK is an effective procedure that has helped change the way millions of people see the world around them.
It may come as a surprise to find out that not everyone can undergo the procedure. While LASIK is popular due to its outstanding results and incredible success rate, it's only because of the strict vetting process patients need to go through to be eligible for the vision correction procedure. 
To find out if you are a good LASIK candidate, you'll need to attend something called a LASIK consultation. During your LASIK consultation, you'll find out if you're a good candidate. 
If you don't qualify, you may later. There are also LASIK alternatives that you may be a better fit for. Keep reading to learn more about what a good LASIK candidate looks like! 
Candidacy Requirements
To be a good candidate for LASIK, you'll need to fit the following criteria:
You must be at least 18 years old
LASIK is only FDA-approved if you're at least 18 years old. Some LASIK surgeons require patients are in their mid to late twenties to ensure their eyes won't change any more. 
Since your eyes don't finish growing and changing until you are into your twenties, your surgeon may have you wait until then before they consider you a candidate for the procedure. 
Your eyes must be healthy  
Infections, disease, and trauma can hinder your ability to heal after having LASIK, making it difficult to get good results or even dangerous for your vision. You may need to clear up certain conditions like chronic dry eye before it is safe to proceed. 
Before having LASIK, you can't have any existing eye conditions like cataracts or glaucoma.
You must be in good health
Conditions like diabetes, HIV, rheumatoid arthritis, or anything that impacts your ability to recover from any surgery, including LASIK, will affect your candidacy.
Your eyes must fall under certain specifications
If your prescription goes beyond the treatment guidelines for LASIK, you can't undergo it. You also can't have LASIK if your pupils are too large or thinner than normal corneas. 
Not meeting these standards increases your risk for complications after having your vision corrected.
Your vision must be stable
Your ability to see can fluctuate and may change due to hormonal changes. Pregnancy, for example, can drastically affect your eyesight, especially if you're nursing. 
You will need to wait until your vision is stable for at least three months after giving birth before being considered for LASIK. You must have stable, unchanged vision for at least a year before you can have LASIK.   
You and your eye doctor will go over these points and more during your LASIK consultation. 
LASIK Alternatives  
If LASIK won't work for you, there is still an abundance of alternative procedures that may work for your situation to consider.
PRK is a LASIK alternative that many patients who aren't LASIK candidates are often a better fit. Although it takes longer to recover from than LASIK, PRK has a lower chance of corneal complications occurring during the recovery period, and results are comparable to LASIK.    
Ask your eye doctor about PRK, refractive lens exchange, implantable contacts, and other LASIK alternatives.
Wondering if you're a good LASIK candidate? Schedule your LASIK consultation at Kovach Eye Institute in Elmhurst, IL, now!