Why You Should Try Latisse This Fall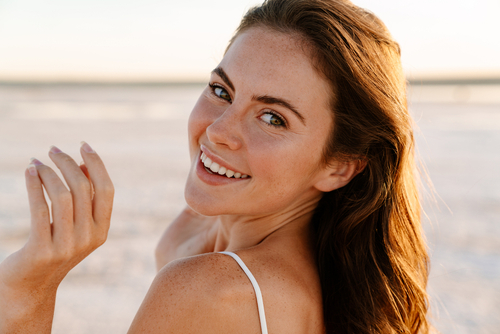 Cosmetic surgery is a more significant, more impactful field than most people give it credit for. Many think of it as just injections and fillers.
But a skilled practitioner can target even the slightest imperfection, like inadequate eyelashes. Full, dark eyelashes are very stylish, but makeup can only make them appear so full.
For eyelashes that are genuinely long and thick, additional treatment may be necessary. Keep reading to learn more about Latisse, a medication that stimulates eyelash growth. 
What is Latisse?
Bimatoprost is the scientific name for Latisse. It is an FDA-approved medication that can encourage thicker eyelashes.
Bimatoprost is a lipid compound that was initially used to treat glaucoma. While using bimatoprost to treat their glaucoma, patients noticed their eyelashes growing. As it turned out, eyelash growth is a natural side effect of bimatoprost.
A few years after initially treating glaucoma with bimatoprost, it got repurposed into Latisse. Latisse is a pharmaceutical eyelash growth serum.
Because it is a pharmaceutical serum, you need a doctor's prescription to use it. But if thicker, longer eyelashes are your goal, it could be the treatment you're looking for.
Does Latisse Have Side Effects?
Like any medication, Latisse is not for everybody. It does come with risks of specific side effects. These potential side effects include:
Dry eyes

Darkened skin on the eyelids

Itchiness and redness of the eyes. 

Unintended hair growth
Since Latisse gets applied directly to your eyes, there is also a slight risk of infection. But there are ways you can reduce this risk to keep your eyes healthy and safe.
The Latisse applicator is a single-use applicator, which helps prevent infection. Also, to prevent infection, your face and eyes need to be clean before you apply Latisse.
Make sure your face is free from makeup and dirt before applying the serum. To be safe, you should remove your contact lenses before applying the serum as well.
Latisse gets dabbed along your upper lash line every night. It spreads to your lower lash every time you blink, so be careful not to over-apply to avoid getting it in your eyes.
There are also some restrictions on who can use Latisse. You may not be a good candidate for Latisse if you:
Have uveitis or conjunctivitis

Are dealing with skin infections near the upper eyelids

Have severe allergies

Are pregnant or nursing
Used correctly, Latisse is very safe. But be sure to disclose all relevant information during your appointments.
Many of the restrictions to getting Latisse are treatable. Even if you can't get it right away, you may be able to later.
Does Latisse Work?
How Latisse works is still relatively unknown. But, the fact is, it is effective.
It extends the growth phase of the eyelashes and increases the number of hairs that sprout. After starting Latisse, it will take about two months before results are noticeable.
Then, once three or four months have passed, you may reduce your usage to maintain the growth. But, Latisse only works as long as you use it. As soon as you stop using Latisse, your eyelashes will return to their natural size.
Are you interested in longer, fuller eyelashes? Schedule an appointment at Kovach Eye Institute in Naperville, IL.
If you qualify for Latisse, more robust eyelashes can be yours!